The "Small Print"
Payment – fees must be paid in sterling in advance of work being started.  However, for an order costing in excess of £400, arrangements can be made to pay a proportion at the start, and the balance as research progresses. All monies must be received by the company before the research is complete and the work "written up".  When you place an order, you will be sent an invoice – you will be able to make payment through PayPal, or using a sterling cheque.
Timescale – when you place your order you will be given an approximate timescale for the work to be done and presented to you.  If it appears that the research is going to take longer than expected, we will let you know as soon as possible.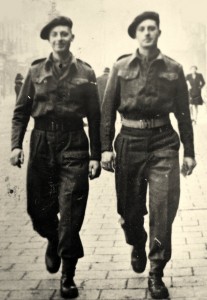 Sources – sources used are original documents like birth, marriage and death certificates and their Old Parish equivalents, census enumerators' records, wills, poor law records and other contemporaneous sources such as land records, voters' rolls and newspapers.  If we feel there is an error in one of the records (which sometimes occurs) we will tell you of our suspicions.
Communication between company and client – we aim to provide a service individual to each person, and to suit the amount you want to spend.  We will therefore endeavour to keep you updated during the research period regarding any problems encountered which would potentially lead to more time having to be spent.  We will also let you know if any particularly interesting information is found which might mean you wish to alter the direction of research.
Your family tree – your detailed report and charts, or photographs, will normally be sent to you by email.  If you would prefer to have printed copies or the data on CD, we can arrange to send these to you.  A small sum to cover the additional costs will be added to your invoice.  You can also request a GEDCOM file of your family tree.  This will not normally incur an extra fee.  If you would like photocopies of Scottish birth, marriage, death, Old Parish or census records consulted during research, please request these when you place your order.  They are charged at cost price, currently 50 pence per page.
Copyright – you may photocopy and give the report to other family members, or distribute it to them electronically.  However the report and any other documents associated with it must not be placed online.  In particular, original documents should never be posted on a website without the written permission of the owner.  This means, for example, that statutory records such as birth, marriage and death entries should never be put online, though you can post information from them such as names, dates and places.  If you are unsure about the legality of something you wish to do, please get in touch – we will be happy to advise you.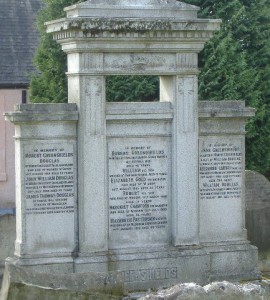 Cancellation – if you wish to cancel your order, the amount of refund will depend on the length of time since the order was placed and the amount of work already carried out.
Privacy policy – all data provided by you will be held securely and will not be divulged to any third party for marketing or other purposes, unless we are legally obliged to do so.  We may use your details to contact you in future, or to send you information which we think may be of interest.  Please let us know if you do not wish to be contacted in this way.  We will respect your wishes.
Links to other websites – we are not responsible for the contents of any websites which may be linked to this one.